Top Stories

TxCCSA Hosts India Delegation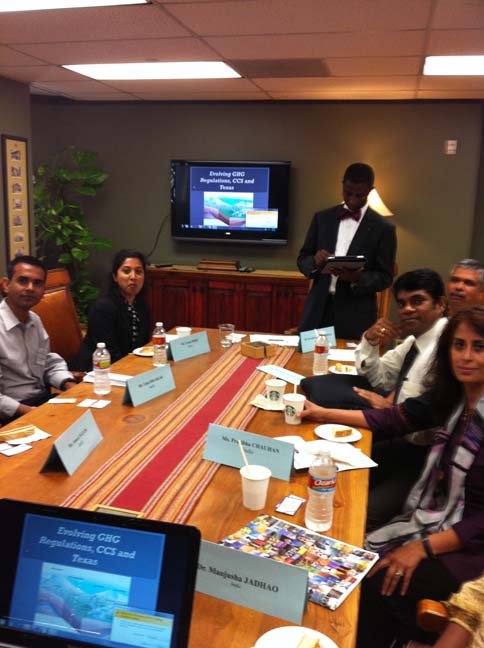 AUSTIN, Texas (April 18, 2011) —
TxCCSA's Darrick Eugene and Melita Elmore of TxCCSA met with a delegation of officials from India who are in the U.S. under the auspices of the U.S. Department of State's International Visitor Leadership Program. The program fosters citizen to citizen diplomacy for emerging leaders.
The State Dept. requested a meeting for the delegation to showcase carbon capture and TXCCSA's work in promoting this energy conservation field.
Among the guests will be journalists, university professors, executives from engineering and chemical firms, elective officals, and the Delhi City Director for the Clinton Climate Change Initiative.

View TxCCSA Presentation
---
Legislation to Extend Life of Texas Oil Fields Reaches House Committee

AUSTIN, Texas (April 18, 2011) — TxCCSA President Steve Melzer testified in support of HB 3586 Wednesday, regarding majority rights protection (MRP) or "unitization" in Texas oil fields.

"MRP is critical to extending the life of our valuable oil fields in Texas," said Melzer. "We also believe this legislation will enable Texans to breathe new life into dormant fields, thanks to carbon dioxide enhanced oil recovery (CO2 EOR), which the Association enthusiastically supports."

CO2 EOR is the process by which carbon dioxide is injected into oil reservoirs, yielding up to 30% of the "unrecoverable" oil still left in place. UT's Bureau of Economic Geology estimates that CO2 EOR could yield an additional 10 to 23 billion barrels of oil in Texas alone, while other studies that include residual oil zones estimate even greater yields.



View TxCCSA Press Release
---
AEP Receives $4M for Mountaineer Project
COLUMBUS, Ohio (February 16, 2011) — TxCCSA member American Electric Power has received $4 million from Australia's
Global CCS Institute
to help complete the installation of the US's first full-scale carbon capture and storage faclity in West Virginia.
The funds will go to support the initial engineering for the facility's carbon capture and storage system.
AEP's Mountaineer Plant
has been capturing and storing 1.5% of the CO
2
produced from the plant (30MW "slip stream") since 2009. The next phase will be commercial-scale, capturing up to 90% of the CO
2
produced from 235 MW of the plant's 1,300 MW capacity.
AEP is the second TxCCSA member to receive funding. Last October, Tenaska
received $8.5 million for two projects
, including the
Trailblazer Energy Center
planned for Sweetwater, Texas.

AEP Press Release
---
TxCCSA Hosts 4th Annual Conference Feb. 8
AUSTIN, Texas (February 3, 2011) –
Changing attitudes about CO
2
and new opportunities for Texas will likely shape the discussion at this year's annual conference, sponsored by the Texas Carbon Capture and Storage Association (TxCCSA).
This year's event, "
The Future of Texas CCS—2011 and Beyond
," marks the fourth year TxCCSA has hosted the program in conjunction with the University of Texas at Austin's
Continuing Legal Education program
(UTCLE).
Highlights:
---
TxCCSA Officers Contribute to DOE-funded CO2 Pipeline Study

AUSTIN, Texas (February 1, 2011) – A Dept. of Energy-funded report released this week suggests Texas' 35+ years of experience with CO2 pipelines would serve as a roadmap for a national network of pipelines transporting CO2. TxCCSA President Steve Melzer, Vice-President Michael Moore, and General Counsel Darrick Eugene worked on this report, along with several other experts from across the industry.

"We have been moving very large quantities of CO2 in pipelines while safely and profitably injecting it underground in the Permian Basin for over 35 years," said Melzer. "The model employed to date has been exclusively through private-sector funding. Many of us believe that model will scale up quite nicely and work well for carbon capture and storage, becoming the key to swift and more widespread deployment."



Read TxCCSA Press Release

Read Department of Energy Press Release

Read Full Report
---
TxCCSA Hosts RRC, PUC, TCEQ Leaders at China Rountable Event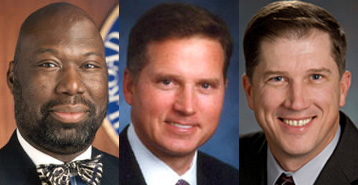 AUSTIN, Texas (January 6, 2011) —TxCCSA hosted a rountable conference with state and industry leaders to discuss their recent fact-finding trip to China last November.

TxCCSA General Counsel Darrick Eugene and CCTFT joined Commissioner Michael Williams (Railroad Commission), Chairman Barry Smitherman (Public Utility Commission), and Chairman Bryan Shaw (Texas Commission on Environmental Quality), along with other state and industry leaders. The Clean Coal Technology Foundation of Texas co-hosted this event.



Watch presentation

View Save the Date Invitation

View Press Release
---
TxCCSA Outlines 2011 Legislative Agenda


AUSTIN, Texas (January 5, 2011) — TxCCSA has announced four legislative priorities for the 82nd Texas Legislative Session, in an effort to boost economic development and promote clean energy policy across the state.

"Texas is taking great steps to promote green energy and economic development, and we believe carbon capture and storage is one of those components," said general counsel Darrick Eugene. "The priorities endorsed by our members will increase the rollout of new technologies, promote new business, and reduce carbon emissions in Texas."



View 2011 Legislative Agenda






---
TxCCSA Salutes Approval of Tenaska Air Permits


AUSTIN, Texas (December 14, 2010) — TxCCSA is pleased to announce the approval of air permits for member Tenaska's Trailblazer Energy Center, in developmentnear Sweetwater, Texas.The permits, issued by TCEQ, allow Tenaska to move forward on the facility, which would be the nation's first full-scale power plant to combine the environmental goals of carbon capture with market-based CO2 storage using enhanced oil recovery.

"TCEQ's decision solidifies Texas as a leader in CCS technology," said TxCCSA general counsel Darrick Eugene. "We believe the early adoption of this technology in Sweetwater will lead to the widespread deployment of CCS around the world."

"Trailblazer will bring enormous economic benefits to the people of West Texas," said TxCCSA president Steve Melzer. "The project will create well-paying jobs in two distinct energy sectors. It will provide needed and reliable power for the grid and allow additional oil to be produced via EOR. It will also generate huge tax revenues and make this nation more energy-independent, doing all of this while providing environmental benefits through emission reductions."



TxCCSA Press Release

Tenaska Press Release

Tenaska Trailblazer Official Site
---
TxCCSA Returns from China with Renewed Confidence in Texas Projects, Policies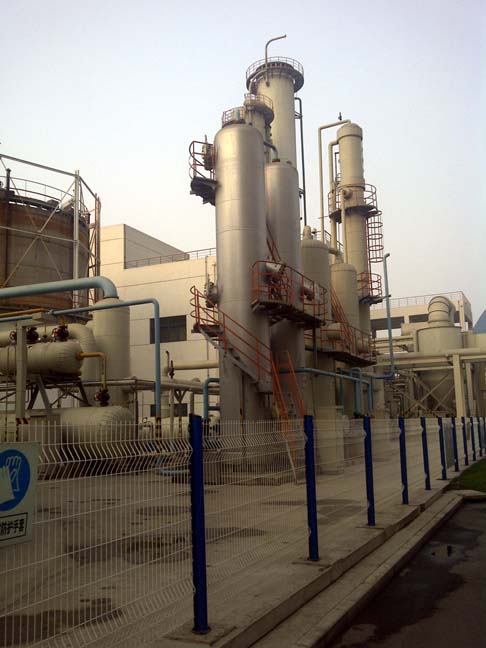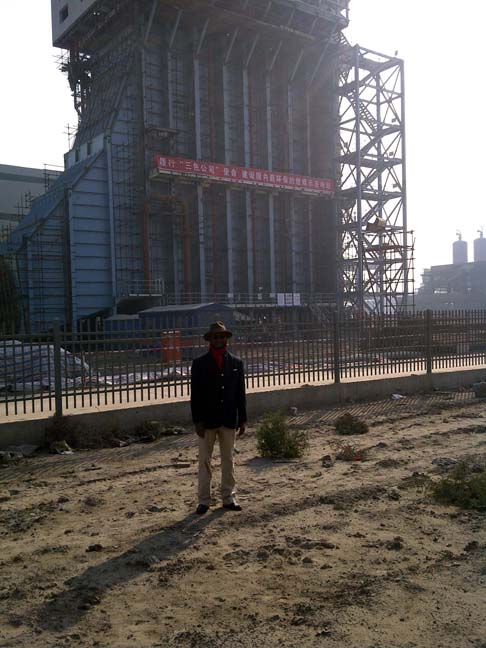 AUSTIN, Texas (November 23, 2010) – A delegation including the Texas Carbon Capture and Storage Association (TxCCSA) has returned from a seven-day fact-finding trip to China, in an effort to learn more about carbon capture and storage (CCS) technologies in that country. The delegation included several prominent lawmakers and industry leaders from Texas, the UK and other regions of the United States, many of whom left China feeling more confident the Lone Star state is taking the right steps to make CCS a reality.

"China is now the largest producer of CO2 in the world. It is a fascinating country, however, their carbon mitigation and CCS efforts require additional integration and experience," said TxCCSA general counsel Darrick Eugene (pictured right). "I believe by providing incentives and a clear regulatory framework, Texas will continue to lead the world in CCS." more



Read TxCCSA's press release

---
TXCCSA Joins Texas Delegation on CCS Fact-Finding Trip to China


AUSTIN, Texas (November 11, 2010) — The Texas Carbon Capture and Storage Association (TxCCSA) will be joining industry and government leaders on a seven-day fact-finding visit to China, November 12-20. The tour, sponsored by the Clean Air Task Force and the Edgerton Foundation, will focus on carbon capture and storage (CCS) technology, as well as potential collaboration between Chinese and American companies. TxCCSA hopes the visit will provide additional insight as Texas prepares for the 82nd Legislature this January.

"China has been a frontrunner in CCS and clean coal technologies for several years," said TxCCSA General Counsel Darrick Eugene. "It will be extremely useful for our Texas delegation to see these operations in action as Texas begins work on its first round of next-generation facilities."



Read TxCCSA's press release

---
TxCCSA hosts session during CO2 Conference Week, Dec. 6-10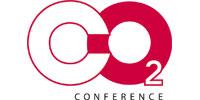 AUSTIN, Texas (November 8, 2010) — TxCCSA is proud to host an informative session during the annual CO2 Conference Week, which runs December 6-10. On the opening day, TxCCSA will host a morning session, EOR using Industrial CO2-Reservoir and Surface Monitoring, Reporting and Verificationand, from 8:30-11:30 am in Houston. CO2 Conference Week is comprised events in two cities:
8th Annual EOR Carbon Management Workshop (Houston), Dec. 6-7 — This conference will address all aspects of commercially-driven storage, including North Sea CCS; comparative apprioaches from the UK, US, and Norway; and incoproating nanotechnology into CCS. TCEQ Chairman Bryan Shaw will be the event's keynote speaker.
16th Annual CO2 Flooding Conference (Midland), Dec. 8-10 — The conference begins with a field trip to Hess' Seminole Field and CO2 Facilities as well as Legado's Goldsmith-Landreth CO2 ROZ pilot and facilities in Ector County. Topics will include the CO2 supply, optimizing CO2 floods, and the status of many operations in progress.