New on this Site

TxCCSA's Melzer to Present at Geosciences Technology Workshop

FORT WORTH, Texas (February 27-29, 2012) — TxCCSA President Steve Melzer will be presenting at the Geosciences Technology Workshop, Feb. 27-29 in Fort Worth. The workshop's focus, "New Directions in Carbonates," will examine how new enhanced drilling techniques have expanded our ability to produce hydrocarbons.

The event is sponsored by the American Association of Petroleum Geologists. Melzer's presentation, "The Evidence for Biogenic Processes and Pervasive Dolomitization in the San Andres Formation Residual Oil Zones, Permain Basin," is scheduled for Wednesday afternoon.

Visit program website


---

Federal Budget Proposes $279 Million for CCS Research in '13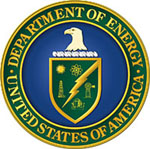 WASHINGTON, D.C. (February 13, 2012) — President Obama's FY 2013 budget seeks $650.8 million for fossil energy programs, includnig $279 million for research and development specifically forcarbon capture and storage (CCS) technology. A breakdown of the CCS-related proposals include:
Carbon Capture ($60.4M) — This sub-program will focus on the development of both post- and pre-combustion carbon capture for new and existing facilities
Carbon Storage ($95.5M) — Funds will be used to reduce cost-of-electricity impact at existing facilities and improve protocols for carbon storage in geologic formations
Advanced Energy Systems ($55.2M) — The goal of this initiative will be to reduce the cost of gasification technology and increase plant efficiency
Cross-cutting Research ($29.8M) — Funds will be applied towards improved instrumentation, sensors, and controls targeted at enhancing the availability of advanced power systems.
View Dept. of Energy Press Release


---

CPS to Purchase Power from Summit's Carbon Capture Facility



SAN ANTONIO, Texas (January 20, 2012) —
San-Antonio-based CPS Energy has announced it will purchase 200 megawatts of electricity from Summit Power's planned Texas Clean Energy Project (TCEP). The agreement solidifies the market for Summit's power, which will capture 90 percent of the carbon dioxide (CO2 it produces when it goes online in 2015.

The TCEP is a $2.4B facility, partially funded by the U.S. Dept. of Energy. When complete, the new facility will produce 400 megawatts total. Nearly 2.9 million tons of CO2 will be captured at the facility annualy, to be used for Enhanced Oil Recovery (EOR) operations in the Permian Basin.
View Dept. of Energy Press Release
---
About TxCCSA
The Texas Carbon Capture and Storage Association (TxCCSA) is committed to promoting energy security and environmental benefits through the advancement of carbon capture and storage in Texas.

The association—which includes a diverse coalition of utilities, energy producers, and environmental consultants, among others—supports environmentally responsible energy production and advocates for market-based policies and incentives that encourage the development of a commercial carbon capture and storage industry in the state.